BNP candidate Ann Cooper formerly of TUV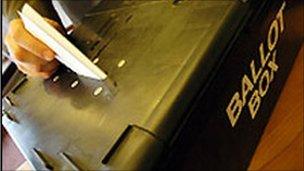 A BNP candidate in the assembly elections is a former member of the Traditional Unionist Voice.
Ann Cooper, who is standing in East Belfast, previously stood for the TUV in last May's Castlereagh by-election. She left the TUV soon after.
She later drew criticism by voicing support for seven Customs and Revenue workers, sacked for deliberately underpaying ethnic minorities.
Tweeting on the case, Ms Cooper said the sacked employees deserved a medal.