East Belfast attack: man struck with pistol injured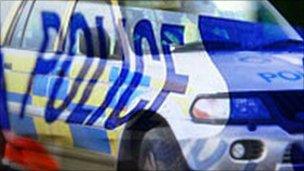 A 39-year-old man is being treated in hospital after being struck with a pistol in a paramilitary-style attack in east Belfast.
The attack began at about 0100 BST on Thursday morning when the victim answered the door of his house in the Newtownards Road area.
Three men pushed their way in and one struck him on the head with the pistol. He was also threatened with a knife.
Police have appealed for anyone with information to contact them.