Terry puts celebs in the picture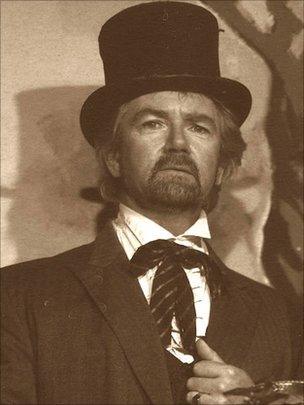 Photographer Terry O'Brien's County Clare ancestors, the Earls of Thomond, were used to rubbing shoulders with medieval nobility.
Mr O'Brien is carrying on the family tradition and nowadays he too mixes with the rich and famous.
As resident photographer at Bunratty Folk Park, he regularly captures the images of actors, soccer stars and the great and the good.
He dresses his subjects in period costume and the results are often spectacular.
Among the hundreds of pictures on the walls of his studio are dozens of framed and autographed photos of household names.
"I used an old-fashioned 10 by eight plate camera for 20 years after starting the studio in 1982 before switching to digital," he said.
Despite using modern technology, he still produces his work in sepia tones reminiscent of the earliest days of photography.
Now aged 60, he finished his studies in the College of Technology in Dublin in 1977.
"I then went off on a fishing trawler at Achill Island and spent six years in County Mayo," he said.
"While I was there, I did photos for the Mayo News and all the local weddings and so on."
He said he was selling old photographs of 19th century Ireland for a period.
"While I was selling them, I arrived at Bunratty Castle and the rest is history."
He said that despite being a life-long supporter of Leeds United soccer team, he was more than happy to photograph Manchester United manager Sir Alex Ferguson and his wife Cathy.
Irish actor Gabriel Byrne, however, was initially reluctant when Mr O'Brien asked him and his then wife, actress Ellen Barkin, to don period costumes for him.
"He changed his mind when I told him I had taken his photo for the Dublin Shakespeare Company in the 1970s," he said.
The Bunratty Folk Park, near Shannon in County Clare, lies in the shadow of Bunratty Castle, said to be the most complete and authentically-restored castle in Ireland.
The castle was built by the MacNamara clan, but around the 1470s, through marriage, it became the family seat of the O'Brien clan.
They were granted the title Earls of Thomond by Henry VIII but their rule was brought to an abrupt end when the castle and its lands were surrendered to Oliver Cromwell's soldiers.