St Comgall's High School child safety alert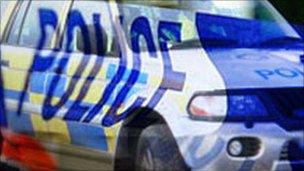 A Fermanagh school has sent letters to parents after reports that a man believed to be a convicted sex offender was seen outside.
St Comgall's High School also alerted police after reports of a man outside its buildings and nearby St Ronan's PS.
The parent claimed to have seen the individual outside the school on more than one occasion.
Police said they are aware of reports of suspicious activity and are liaising with the school to ensure child safety.
"A community safety officer as part of the ongoing community liaison with the school gave advice on internet safety and stranger danger," a PSNI spokesperson added.
The story was first reported in the Impartial Reporter, a local newspaper based in the county.