Derry court clears man of sister-in-law rape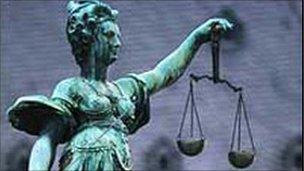 A man who lives in County Waterford has been acquitted at Londonderry Crown Court of raping and indecently assaulting his sister-in-law.
The 42-year-old had been accused of carrying out the assaults over a nine-year period.
The abuse was alleged to have started in 1995 when she was six.
However, following a six-day trial the jury returned majority 10-2 not guilty verdicts on all 18 charges.
As the jury foreman read out the verdicts, the woman who had made the allegations - who cannot be named for legal reasons - wept and left the courtroom accompanied by her crying mother.