Concern over late cancer diagnosis in Northern Ireland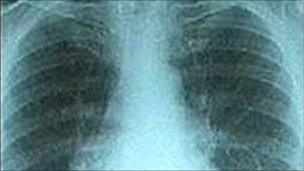 A major study into why so many cancer patients die in hospital rather than at home has found one of the main reasons is late diagnosis.
The investigation was carried out by the Northern Ireland Cancer Registry.
One of the report's authors, Dr Anna Gavin, said many cancers could be completely cured if treated at an early stage.
The report analysed almost 700 deaths linked to cancer in Northern Ireland in 2007.
Dr Gavin said: "Very often cancers, if they are caught early, can be completely cured.
"Even if they are caught at a late stage, there can be services put in place, there can be treatments given which help to relieve pain and anxiety and actually help people on that journey.
"We have a lot to do to actually try to improve survival by tackling this issue of late diagnosis of cancer."