Men held over £100,000 Newtownabbey drugs find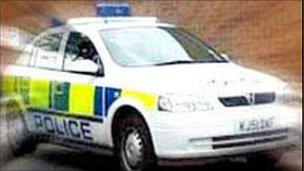 Three men are being questioned after drugs with an estimated value of more than £100,000 were seized in Newtownabbey on Thursday night.
Two men in their 20s were arrested when police found cannabis in a car they stopped.
Follow-up searches were then carried out at houses in Monkstown and Newtownabbey, at one of which a 30-year-old man was arrested.
Class A drugs and cannabis worth about £100,000 were recovered.