Fermanagh firm Balcas fined after worker lost fingers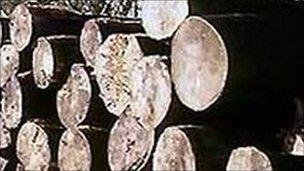 A Fermanagh firm has been fined £7,500, after an employee lost four fingers and most of his left hand in an accident.
Balcas Timber pleaded guilty to one charge of failing to ensure the health and safety of its employees.
The man suffered the injury in February last year, when he was adjusting a planing machine while the cutting blades were still operating.
Omagh Crown Court was told the company had spent more than £1.2m on health and safety over the past four years.
In 2006 two workers died in separate accidents at the company's timber plant.