Gorse fires put 'lives at risk' in North West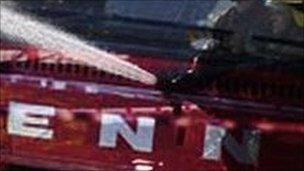 The Fire service has warned that lives have been put at risk by a spate of recent gorse fires in the North West.
More than 150 acres of farm land were destroyed after fires were deliberately set between Feeney and Foreglen last weekend.
Station commander Paul Coyle called on those responsible to stop.
"In a life-threatening emergency which requires our attendance, there will be a delay as we can't be in two places at once, " he said.