NI trucker Nigel Donnelly denies smuggling cannabis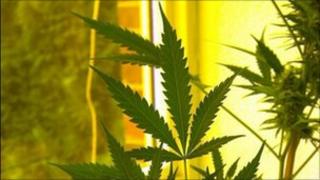 A truck driver from Cookstown has appeared in court in Kent accused of smuggling drugs in a load of frozen chips.
Nigel Donnelly, 43, of Old Rectory Park, has denied charges of smuggling almost £1m worth of cannabis.
He was arrested in Dover on 17 February last year en route from Holland.
UK Border Agency officers confiscated approximately 350 kilos of cannabis hidden inside boxes of frozen chips. The load was destined for Ireland.
Mr Donnelly's truck had bypassed the authorities in Calais, but aroused suspicion when scans in Dover revealed a difference in density between some of the boxes.
Two boxes were searched, and inside were bags of frozen chips with bags of herbal cannabis wedged between them.
In all, 340 bags of herbal cannabis were discovered, with an estimated street value of £900,400.
Mr Donnelly claims he was asleep when the truck was loaded in Holland.
The trial continues at Canterbury Crown Court.