Newry alert ends after PSNI say 'nothing was found'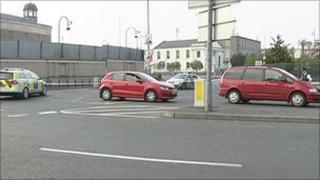 A security alert in Newry, County Down has ended.
The alert started at about 1400 BST on Monday after a caller to a newspaper said a bomb had been left in the city.
An area between the courthouse and an old mill was cordoned off while Army bomb experts carried out a search. Nothing was found.
The alert caused disruption for motorists after a number of roads were closed.
A number of buildings, including the courthouse, were evacuated. Some commercial premises in the Sand Mills industrial estate were also cleared.
The PSNI said all roads in the city have reopened.