Allied Irish Bank pay former MD £2.6m golden handshake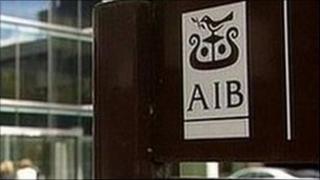 A former managing director of Allied Irish Bank (AIB) received a pay package of over 3m euros (£2.62m) last year, it has emerged.
Colm Doherty stepped down in November as a condition of the government's second bail-out of the bank.
The Irish Times reported that Mr Doherty received the payments under a contract agreed in 2009.
This was when he was promoted to the role of managing director, replacing chief executive Eugene Sheehy.
The newspaper said details of the payments to Mr Doherty must appear in AIB's 2010 annual report, which is expected to be published shortly.
Contribution
Mr Doherty's pay was made up of a salary, from January to November, of 432,000 euros (£380,000).
In place of a year's notice, he was paid 707,000 euros (£619,000) when his contract was terminated at the direction of the former Finance Minister, Brian Lenihan.
He was also paid about 2m euros (£1.75m) instead of a contribution to his pension.
The Irish Department of Finance has said that it did not sign off on this payment, but that the package was what Mr Doherty was legally entitled to, under the terms of his contract.
AIB has said it will not be commenting on executive pay in advance of the publication of the group's annual report.
AIB is the parent company of Northern Ireland based bank First Trust.