Concert promoter MCD pays Belfast City Council £4k debt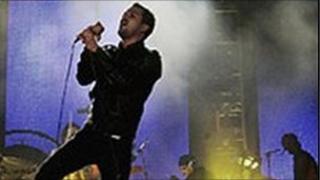 A promoter whose planned concerts in Ormeau Park did not go ahead last summer has now paid a £4,000 debt to Belfast City Council.
Denis Desmond of Dun Laoghaire-based MCD Productions has asked the council for permission to hold concerts in the park in late August this year.
In a council meeting earlier this month, City Hall councillors agreed that he should pay total bonds of £50,000 beforehand, as well as the £4,000 he owed from last year.
An attempt by MCD to negotiate the normal payment terms was also rejected.
A council spokesperson said they received confirmation on 11 April that the money had been paid.
The council usually charges £2 per person for the first 11,000 attending and £3 for each person thereafter.
However, MCD offered the council £20,000 a day.
The application is for a minimum of two and a maximum of three concerts between 22 and 26 August 2011, each based on a 35,000 capacity for each show.
MCD was granted the use of Ormeau Park for a Vital Festival concert last year for two nights in August but they did not take place.
Vital Festival took place in Botanic Gardens between 2002 and 2006 before moving to Ormeau Park in 2007. It has not been held since.