Letterbox Club helps foster children says QUB study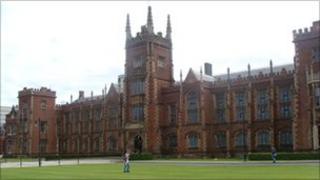 The reading and maths skills of children in foster care in Northern Ireland are improving because of a scheme that provides them with learning materials, a study has found.
The findings are included in research carried out by the Centre for Effective Education at Queen's University.
Once a month, the Letterbox Club sends books and games to children aged 7 to 11 who are in foster care.
The initiative is organised by the Fostering Network and Booktrust.
Research was carried out on 268 children from the 2009 and 2010 schemes.
The study showed that the maths skills of over a third of the children increased by a whole key stage level, whilst there was a substantial average gain in reading and comprehension levels.
Dr Karen Winter, who led the research team, said she was encouraged by the findings, but was guarded in her overall assessment.
She warned: "We need to be cautious in interpreting these results as the data we had available didn't allow us to determine how much of this progress was specifically due to the effects of the Letterbox Club.
"As such one of our recommendations is that a rigorous research trial now be commissioned to work this out."
Strength to strength
Kate Lewis, director of the Fostering Network Northern Ireland, said the results were evidence that "simple actions can make a real difference".
"Access to the fun and inspiring educational materials that the Letterbox Club sends is helping young fostered children to meet their potential at a key stage in their development," she said.
Author Malachy Doyle, patron of Letterbox Club Northern Ireland, said: "I have seen this project go from strength to strength.
"I've seen the delight on the faces of the children, opening their colourful packages. I've seen them play the games with friends and carers, listen to the books, read the books, and talk with great enthusiasm about the joy of being a member of the Letterbox Club."