Belfast Phoenix Gas users face record 40% price rise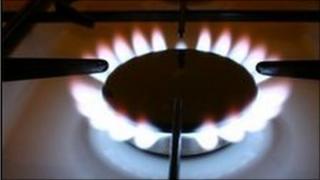 Gas prices are set to rise sharply in the greater Belfast market leaving Phoenix consumers facing a record increase of close to 40%.
The Utility Regulator's Office is expected to confirm the tariff increase on Thursday.
The move is expected to push the average household bill to over £580 a year.
Energy prices have been rising sharply over the past two years as the world has pulled out of recession.
The Utility Regulator had delayed a decision on tariff increases by a month to see if wholesale markets might settle down but there now seems little prospect of that happening.
Oil prices prices for example have risen by 83% as first China and more recently the United and States and many European countries have seen their economies recover.
Increased demand
The biggest rises though have come in the past two months with the oil market surging 29% in response to the conflicts in north Africa and the middle east.
And as well as worries over oil supplies, events in Japan have resulted in increased demand, particularly for liquefied natural gas.
The tariff increases will apply to Phoenix supply customers in the Belfast market. Gas users in ten rural towns across Northern Ireland will not be affected.
Its competitor Firmus has said it will be holding consumer prices until the end of September.