Post mortem exam due on south Belfast remains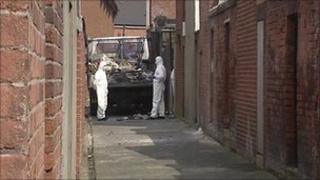 A post mortem examination is due to be carried out later today on the human remains found in south Belfast.
It is understood the remains were found among rubbish during the clearance of a vacant house in Donegall Avenue in the Village area.
A pathologist examined the remains on Tuesday afternoon. An investigation has been launched.
Neighbours had noticed a pungent smell for some months and had contacted the authorities.
Contractors were then sent out to clear the house.