Construction firm P Elliott shuts homeware shop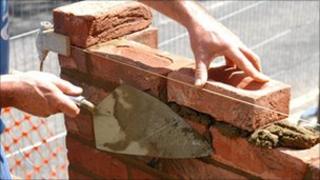 The parent company of a major Northern Ireland construction firm is facing financial difficulties.
The Irish Times reported that Cavan-based P Elliott laid off staff and shut down a homeware store on Thursday.
P Elliott's Belfast division has been involved in major projects including the consortium which is building a new hospital in Enniskillen.
It is not yet clear what the impact of the current problems will have on the Northern Ireland business.
P Elliott and Company (Northern Ireland) Ltd's last available accounts cover the year to 31 December 2009.
The accounts show total retained losses of over £3m.
A note in the accounts state its ability to continue as a going concern depends on continued financing from its parent company and the parent company's bankers.
The accounts also say that the parent firm has provided a "letter of comfort" stating it can pay the Belfast firm's debts as they fall due.
The Irish Times has reported that the parent company is in talks with its bankers. It is also reported to be in talks with the Irish government over disputed payments for some projects.
In 2006 P Elliott, in a joint venture with Ray Grehan's Glenkerrin Homes, bought the Windsor House office block on Belfast's Bedford Street for a reported £30m.
The firm also has an undeveloped site on the city's York Road.