Shankill petrol bomb attack investigated by PSNI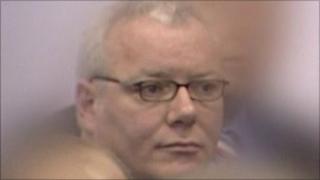 Police are investigating a petrol bomb attack on a house in the Shankill area of west Belfast on Thursday night.
A PSNI spokesperson said it had received reports of two men wearing balaclavas setting fire to the front door. There was only minor damage.
A neighbour said the house's occupants boarded the property up last night and left the area.
The attack is understood to be linked to the stabbing of a senior loyalist on Wednesday.
Harry Stockman was attacked in a supermarket on the Ballygomartin Road.