Ceremony in Dublin to mark 95 years since Easter Rising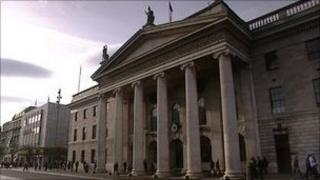 A ceremony has been held in Dublin to mark the 95th anniversary of the Easter Rising.
More than 3,000 people attended the event outside the General Post Office.
The tricolour at the GPO was lowered at noon.
The head chaplain of the Irish Defence Forces Monsignor Eoin Thynne prayed that people would speak out as one voice against those who persist with cowardly acts of terrorism.
He said that as an island of a thousand welcomes Irish people should show love for their neighbours.
President Mary McAleese and the Irish Prime Minister Enda Kenny attended the ceremony.