County Down man jailed for raping cousin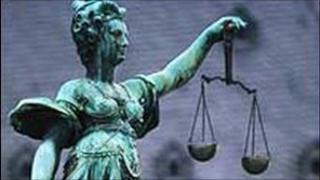 A 25-year-old County Down man has been jailed for 10 years for continually raping and sexually abusing his cousin.
The man, who cannot be named to protect the identity of his victim, began abusing his cousin after being taken in by her family when he was 15.
Over the next three years he spied on, indecently assaulted and raped the girl who was four years younger than him.
Judge Patricia Smyth told the man she could can only imagine the "horror" of what the girl had suffered.
The court had previously been told that he took advantage of his cousin when she was left in his care while her parents were out.
He entered the girl's bedroom on occasions to rape and indecently assault her while her parents were downstairs.
The girl also later confessed to a friend that he would continually spy on her while she was showering or changing her clothes, despite her attempts to hide.
In all the man pleaded guilty to eight charges - three of rape, three of indecent assault and two of voyeurism while living in the family home from 2001 to 2004.
Sitting at Belfast's Laganside Courthouse on Friday, Newry Crown Court Judge Smyth said one report indicated that what had been "uppermost" in the then teenager's mind, "was what he wanted and not the impact" it would have on his vulnerable cousin.