Developer's wife Emma McElroy bids to avoid bankruptcy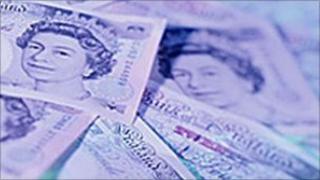 A property developer's wife is trying to avoid being made bankrupt by arguing she signed loan guarantees without reading them and without getting independent legal advice.
Mervyn and Emma McElroy were the directors of Lough Shore Development in County Fermanagh.
It went into administration in August 2010 owing its bank over £7m and Mr Elroy was bankrupted earlier this year.
Allied Irish Banks is now seeking to have Mrs McElroy declared bankrupt.
The details are contained in a recently published High Court ruling in which Mrs McElroy was successful in winning the right to introduce fresh evidence in an appeal to the bankruptcy court.
The usual legal principle is that people should produce all available evidence to the bankruptcy court at the initial stage.
The bankruptcy petition jointly named Mr and Mrs Elroy and they were jointly represented.
However, Mr Justice Deeny accepted that it is not clear whether Mrs Elroy ever consulted the barrister.
He gave her the right to introduce new affidavits which make the case that she was "a housewife of a farmer who then turned to property development" and that she "signed documents without reading them or without independent advice".
She further argues that she was not separately represented throughout the bankruptcy proceedings.
The McElroys' firm owned property in counties Fermanagh and Donegal, including a 34-acre site at Ball Hill in Donegal where they had been planning to build a six star hotel and marina.