Queen's visit to Ireland is a political milestone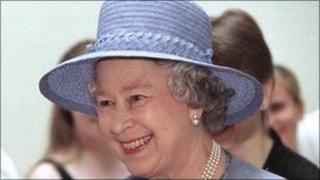 ''The Queen has been pleased to accept an invitation from the President of Ireland to pay a state visit to Ireland this year."
This statement issued by Buckingham Palace heralded a new chapter in Anglo-Irish relations.
When Queen Elizabeth II sets off from London for Dublin tomorrow, she'll be the first monarch to set foot in the Republic since George V.
It has been a long time coming, and the signing of the Anglo Irish agreement over a quarter of a century ago was an important milestone on this road, according to Lord King, who was Secretary of State for Northern Ireland at the time.
"It was the start, it was a very tough start and I remember I was pretty unpopular in every direction for a time.
"To be honest, I wondered why the Queen couldn't visit Ireland much earlier on but I think there was a sensitivity and it was a matter for the Irish government as well."
Lord King said any state visit has to take into account the various protocols.
"I think the Queen would have been willing at an earlier date if invited, but obviously she takes advice and thought better not to rush these things.
"It might have been thought provocative in certain quarters, and therefore it was very sensible to move at a stately pace."
'Courageous move'
It is estimated that around six million people make up the Irish diaspora in Great Britain and the historic occasion is likely to resonate with many of them.
There is also a recognition that the visit won't be ducking the difficult issues, with the Queen due to go to Ireland's Garden of Remembrance in Dublin's Parnell Square.
Mary Kenny is an Irish journalist and author. She said it was a courageous move for the Queen to visit the remembrance site.
"The Garden of Remembrance is for all Irish patriots and many of them were rebels against the Crown.
"So I think it's quite a courageous and original thing to do, to say 'yes we recognise the conflicts in our history, but we're facing them and we're going forward.'"
Mary Kenny said she detected a change in Irish people's views on the country's close ties with Britain.
"There is perhaps a new pride in accommodating all sides of our history instead of just having one narrative.
"I think we're getting much better at seeing the inclusiveness of our history and that's very good for reconciliation north and south of the border as well."
When Prince Charles visited the Irish Republic in 1995 it was seen as another one of those paving-the-way moments.
It was reported on by the then BBC royal correspondent Jennie Bond. She said the Palace will have done it's homework on the Queen's visit to make sure nothing goes wrong.
"This one is particularly sensitive, and everyone at the palace is going to be heeding the words of the Foreign Office and the ministers to pitch it exactly right.
"I think there will be extra nervousness from the Queen herself, because this is highly symbolic and highly significant.
"They'll be going through every single detail to make sure it's nailed down."
Celebrity culture
The visit is sure to provide lots of colour for the political cartoonists, satirists and sketch writers.
Quentin Letts, who is a columnist with the Daily Mail said the Queen has never been depicted as a hate figure in the media generally.
"Throughout the troubles and all the times of difficulty between Britain and Ireland the Queen has never been a pin-up for hatred.
"Mrs Thatcher, Mr Heath and Mr Wilson had that role. It's surprising the way the British monarch has somehow been regarded as a more placid figure."
He believes that within many Irish people there is some level of regard for royalty.
"If there is a sneaking regard for British royalty I don't think it's got anything to do with forelock tugging in the Irish people.
"I suspect what you have is a simple interest in the colour, the flamboyance and the celebrity value.
"It's the celebrity culture that we have now that makes the Royal Family very very interesting."
A couple of weeks ago the eyes of Royal watchers around the world were fixed firmly on London's Westminster Abbey for the wedding of Prince William and Kate Middleton.
Now the focus will switch to the other side of the Irish sea for a more political royal occasion.