Police called to trouble at Children's hospital Belfast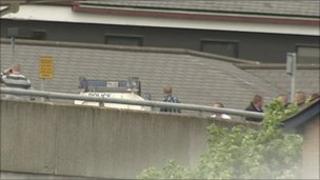 Police were called to the Children's Hospital in Belfast after trouble broke out on Saturday and Sunday morning.
It is understood a child from the travelling community was taken to the hospital yesterday and a large number of people gathered outside.
Officers were called out twice to deal with the situation. On Sunday morning a second group of people arrived and a fight broke out.
Police said they are continuing to monitor the situation.