Glimmer of hope for Northern Ireland Coastguard station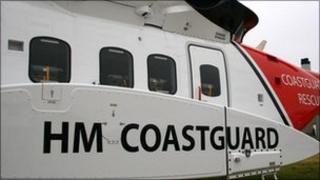 The BBC understands that the government will drop some of the planned closures of coastguard stations around the UK.
Transport Secretary Philip Hammond is reviewing the proposals, which would cut the number of stations from 18 to five.
The government will press ahead with some closures. It is not yet known which will survive.
Consultation on the plan, which could affect the station at Bangor, County Down, has been extended.
Ministers have extended a consultation on the plans to allow the Transport Select Committee of MPs time to complete their assessment of the proposals.
Sources have told the BBC the government would still press ahead with the main thrust of their plans to have one or two large coastguard centres and fewer smaller stations around the country.
Mr Hammond, told the BBC he was taking another look at the proposals.
"We are looking again at the best configuration that will allow us to deliver those technological improvements, those working practice improvements and we will announce our conclusions to Parliament before the summer recess," he said.
"It's not about a U-turn, it's about deciding how best to implement what will be a very a big change in how the coastguard operates."