Wu Pu Paul Mo held over 'legal services con attempt'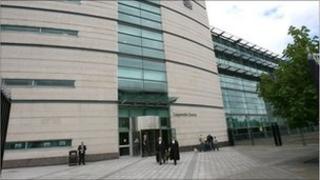 The brother of a solicitor accused of a multi-million pound fraud has been remanded into custody accused of trying to con the Legal Services Commission.
Wu Pu Paul Mo, 40, from Strathyre Park in Belfast, is charged with giving false information with the intention of causing loss.
He also faces two counts of converting criminal property amounting to almost £13,000 and possessing criminal property worth £345.
A detective told the court that Mr Mo was already on bail for similar offences.
The court heard that the accused, along with his sister 39-year-old Ho Ling Mo, a solicitor who runs her own south Belfast law firm and is from Oakwood Park in Belfast, appeared in court on fraud charges last November.
A detective told the court he feared that Paul Mo would flee to Hong Kong where his parents were or commit further offences, adding that the police also want to interview him about money laundering allegations.
Mr Mo was remanded in custody and is due to appear in court again next month.