Rosemary Nelson murder inquiry to publish findings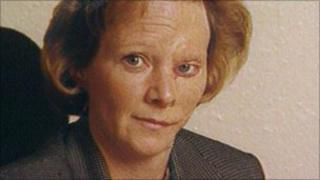 The findings of a public inquiry into allegations of police collusion in the murder of solicitor Rosemary Nelson in Lurgan will be published later.
She died after a bomb exploded under her car near her home in March 1999.
The family of the solicitor claimed the police and government ignored a series of warnings about threats against her.
She had become a hate figure for hardline loyalists - and reportedly some police officers - because of some of the clients she represented.
They included leading republican Colin Duffy, who is currently in prison charged with the murders of two soldiers in Antrim two years ago.
Another client was the Garvaghy Road Residents Group, which opposed an Orange Order march in Portadown.
Speaking as he arrived at a Belfast hotel to see a copy of the inquiry report, Mrs Nelson's brother Eunan Magee said: "We're very hopeful - we've been calling for this report for 12 years.
"The inquiry has been established, facts have been sought and we're hoping that our stance in calling for the inquiry in the first place will be vindicated. We do believe that questions needed answered."
He added: "We would hate to think that this would be the closing of a chapter.
"Nobody has ever been taken to task for the murder of Rosemary. We would hope that if any evidence were to come available in the future that there would be prosecutions."
Mrs Nelson and a number of legal and human rights groups had raised concerns about her safety over a two-year period before she was killed.
They claimed she had been threatened by RUC officers as well as loyalist paramilitaries.
Within hours of the bombing, those groups and her family alleged there had been police collusion in her murder.
On Monday afternoon, the government will make public the verdict of a 15-month long public inquiry that examined those allegations.