Father of David Colhoun fears his son has drowned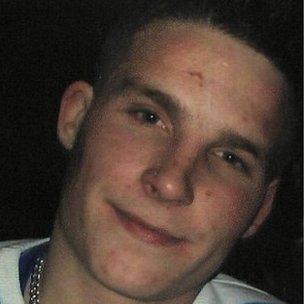 The father of a young man who went missing after escaping from police custody said he fears his son has drowned.
David Colhoun, 22, from Lifford was arrested in Strabane on Saturday night for what the police describe as minor offences.
He ran off while being transferred between police cars.
A search of the River Mourne resumed on Thursday morning.
Joseph Colhoun said it was a terrible time for the family.
"There's different rumours going about, but the last sighting of him was from a taxi man," he said.
"He was seen on the bridge heading towards Lifford in the early hours of Sunday morning.
"It is a living hell. I only buried my wife. She passed away on 7 January.
"He's not alive. If he was and in anyone's house, everybody knows what's going on within a 100-mile radius and they would have sent him home.
"It's about finding him and giving him a proper burial."