Man arrested over Duncan Morrison murder released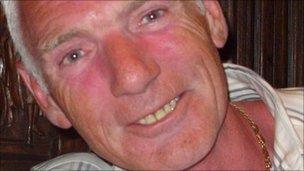 A man arrested over the murder of Duncan Morrison in Bangor two weeks ago has been released without charge.
Mr Morrison, 56, was shot dead during an incident at Hazelbrook Avenue in the town on 13 May.
The 31-year-old man, from north Belfast, was arrested on Tuesday night. One man has already been charged with the murder of Mr Morrison.
Another man in his 40s was shot and injured during the attack.