Bomb alert in Strand Road area of Londonderry ends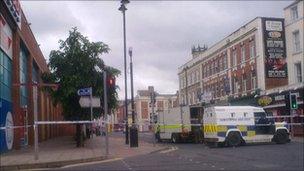 A bomb alert in Londonderry city centre has now ended.
The incident was in the Strand Road area, where police said they received a report of a suspicious object in business premises.
Lower Clarendon Street, Harbour Square roundabout, Sackville Street and Little James Street were closed and a number of business premises evacuated.
However, police said after examining the area nothing untoward was found.