Pupils to find out secondary school choices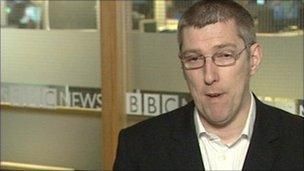 More than 23,000 children across Northern Ireland will find out on Saturday which post primary school they will transfer to in September.
Around 9,000 of those pupils will be going to grammar schools.
Transfer test results were delivered to students around the country back in February.
The Education Minister John O'Dowd said if parents are unhappy they can challenge the decision.
"There are a number of appeal mechanisms available to parents," he added.
"Those are available on the Department of Education's website if they wish to appeal the decision that has been made around their child not getting their first choice of school.
"There will always be disappointment. It's how we manage that disappointment."
Mr O'Dowd urged parents to talk to teachers at schools and to check out the department's website for more information.
Related Internet Links
The BBC is not responsible for the content of external sites.