Castlereagh break-in legal actions resolved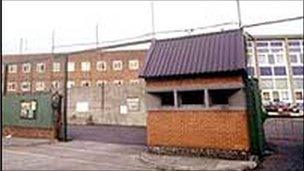 Some police officers and civilian support staff have resolved their legal actions over the break-in at a top security base in Belfast.
Ten lead cases involving men and women suing the chief constable following the 2002 raid on Castlereagh police station are to be stayed on undisclosed terms.
Although no liability has been admitted, it is understood that damages are to be paid out.
Top secret files were stolen during the raid, which has been blamed on the IRA.
A total of 69 compensation claims involving retired and serving officers, civilian employees and their families were brought over the security breach at the heavily fortified east Belfast base where terror suspects were once interrogated.
Intruders broke into a Special Branch office and escaped with sensitive files believed to have related to police officers and their agents inside paramilitary ranks.
The burglary, carried out on St Patrick's Day, rocked the peace process. At the time the IRA denied it was responsible.
Millions of pounds was spent re-housing officers and others whose security was compromised by the episode.
Lawsuits were taken against the chief constable claiming personal injury, financial loss or breach of data protection.
Twelve lead cases were advanced, with Mr Justice Gillen told at the High Court on Tuesday that compromise has been reached in 10 of them.
One of the two remaining is believed to be close to resolving, while an outstanding medical examination was given as the reason for the hold-up in the other.
Further negotiations are now expected in a bid to reach agreement in the remaining 57 actions.
Following the announcement a solicitor representing more than half of those who sued over the break-in said it would help with "closure".
Ernie Waterworth, partner in the McCartan Turkington Breen law firm, said: "It is a regrettable part of the legal process that the pursuit of a remedy can often be prolonged, but after more than nine years of anxiety, stress and strain my clients can now look toward closure."
In a statement, the PSNI said: "We have no comment to make other than to say that the proceedings were stayed rather than settled."