Justice inspectors' concern over court adjournments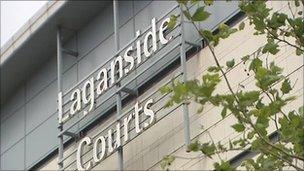 The PSNI and Public Prosecution Service (PPS) could communicate better when arranging court appearances for victims and witnesses, a report has said.
It wants the PSNI to gather more detailed information for victims and witnesses to enable the PPS to contact them about their case.
It has also recommended better access for the PPS to the PSNI duty computer.
It said the PPS would be able to quickly ascertain the availability of officers required to attend court.
Chief Inspector Michael Maguire also said that the PPS should review its working practices and the technology available to it to improve attendance rates.
Related Internet Links
The BBC is not responsible for the content of external sites.