Dissident republican suspect arrested in south Armagh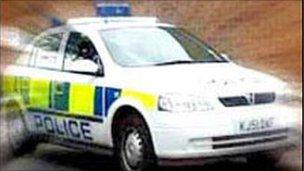 A 53-year-old man has been arrested in south Armagh by police investigating dissident republican activity.
The man has been taken to Antrim PSNI station for questioning.
Meanwhile, a 30-year-old man arrested in Craigavon on Wednesday in connection with dissident activity has been released.
He was arrested after police searches in the area.