No X Factor auditions in Ireland after Dublin date axed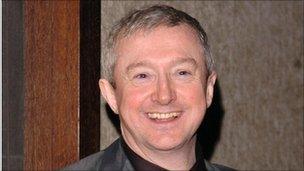 X Factor officials have confirmed that the popular talent show will not be holding auditions in Ireland this year.
The decision has been taken despite one of last year's most successful acts, Mary Byrne, having come through the auditions at Dublin's Convention Centre last June.
This year's public shows will have an extra UK date in Liverpool, and Irish hopefuls will be expected to make their way across the channel to perform for the judges.
No reason has been given for the decision, although some reports have indicated that the show's creator Simon Cowell was unimpressed with the quality of contestants at last year's Irish heats.
A spokesperson for the X Factor refused to be drawn any further on the matter, saying that in the interests of fairness different cities were chosen each year.
The X Factor visited Ireland in each of its first three series and came to Belfast in 2007. However, last year's Dublin auditions were the first since 2006, and after just one year, the Dublin date has been scrapped again.
The news will come as a blow to many potential contestants, and as a surprise to many more fans given the past success of Irish acts in the show.
Aside from Mary Byrne, who reached last year's semi-final, and Irish twins Jedward, who have taken a reluctant world by storm since they were booted off by public vote, the show has a rich history of popular Irish acts.
In series one of the show back in 2004, Sligo singer Tabby Callaghan finished in third place overall, whilst in 2008 Dungiven-born Eoghan Quigg also placed third.
In 2005 another Sligo act, The Conway Sisters, progressed just as far as Jedward would five years later, being evicted by the public in week seven.
However, in spite of this success, a look at the careers of such performers in the aftermath of their X Factor fame may actually reinforce Mr Cowell's alleged scepticism.
Although they have historically placed quite well during the show, many Irish acts have found it hard to form a career once the juggernaut of the X Factor moves on.
In seven years there has been no winner from Ireland. Indeed, the fact that Jedward can be said to be far and away the most successful Irish act to come out of the show does not speak volumes for any of their compatriots.
Eoghan Quigg was dropped by his label after one single, and is now touring UK holiday resorts such as Butlins and Pontins.
Tabby Callaghan released one single which reached number seven in the Irish charts, and his first UK release in April this year, Gotta Get Control, did not even enter the top 100 singles chart.
Fran Cotton is a Belfast-based music industry legal consultant. She has also managed talent for many years, and has worked with X Factor judge Louis Walsh.
"It's totally Simon's call as to where the auditions take place," she said.
"But I think it's a shame because the talent in Ireland is exceptional. Irish people definitely have music in their veins.
"It means it's going to be much more costly if anyone in Ireland wants to audition."
Louis Walsh has urged potential Irish contestants to make the trip to Liverpool.
Mr Walsh is the only remaining judge from the previous series on this year's show. He is joined by Take That's Gary Barlow, former Destiny's Child singer Kelly Rowland and N-Dubz singer Tulisa Contostavlos.