NI sex offenders management 'role model for others'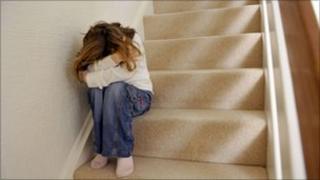 The way sex offenders are managed in Northern Ireland is so effective that the Republic of Ireland is considering adopting it as a model, an inspection report suggests.
There are more than 1,100 registered sex offenders living in the NI community.
The Criminal Justice Inspection said a new system introduced three years ago was working well.
That verdict has been welcomed by the agencies involved, including police.
The report made 13 points aimed at consolidating progress to date.
The Chief Inspector of Criminal Justice, Dr Michael Maguire, said it was imperative that victims' issues remained a priority for all involved with public protection arrangements.
He said staff must ensure they did not become focused solely on the process of risk management.
'Pleased at progress'
This included recommending that the Northern Ireland Prison Service should improve its contribution to the public protection arrangements process "through greater engagement" with training and by "strengthening its offender behaviour programme delivery".
"The management of serious offenders including sex offenders in the community is a high profile and critically important aspect of the criminal justice system and we are pleased to report progress within each of the agencies involved in delivering the public protection arrangements," Dr Maguire added.
"The supervision of offenders is not prison in the community and there will always be the possibility of serious crime being committed.
"While no set of arrangements can mitigate all risks completely, it is imperative the arrangements in place to protect the public operate effectively."
Dr Maguire said the introduction of legislation which placed public protection arrangements on a statutory footing had been "beneficial and underpinned important improvements in the management of sex offenders".
At the time of the inspection for the report in September 2010, there were 1,356 offenders subject to management by the Northern Ireland agencies involved in public protection arrangements.
A total of 1,207 offenders were managed in the community and 149 were in custody.
The report said inspectors had found clear evidence that previous Criminal Justice Inspection recommendations had been implemented.
BBC NI Home Affairs Correpondent Vincent Kearney is examining the controversial issue of sex offenders and how they are managed. The week-long series will be running from Monday June 13 on BBC Newsline and BBC Radio Ulster.