Just the ticket to beat the recession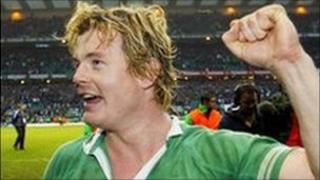 Insolvency practitioners across Ireland have never been busier selling property once owned by developers and builders.
The property crash has meant boom times for auctioneers selling the equipment of failed development companies.
But the administrator of County Londonderry firm J Kennedy and Co (Contractors) is trying to shift an unusual asset.
The company wants to sell a pair of 10-year international rugby tickets for the Aviva Stadium in Dublin.
The company, part of the Coleraine-based Kennedy Group, was placed into administration last year by Bank of Ireland.
It was the construction arm of the group and most of its work was for other Kennedy Group companies.
An update on the progress of the administration, which is being handled by Ernst and Young, lists details of the sale of vehicles and machinery along with plans to auction office furniture and IT equipment.
But there is also a section headed: Rugby Debenture (Intangible Asset). The report explains that this refers to a "10 year IRFU season rugby debenture for two people" at the Aviva.
It is also clear that the administrator is not the only person looking to get rid of tickets.
The report states: "The IRFU have advised that we are on a waiting list with other debenture holders looking to sell. It is likely to take some time to realise this asset."
Whenever the tickets are sold they will not make much of a dent in the firm's debts. Their original face value would have been around £26,000.
The bank is owed more than £1m - it will get some of its money back. But unsecured creditors who are owed almost £7.5m will likely receive nothing.
The bulk of the Kennedy Group, which has a portfolio of retail and leisure assets, continues to trade.