Hung jury in restaurant rape trial of Tiago Sousa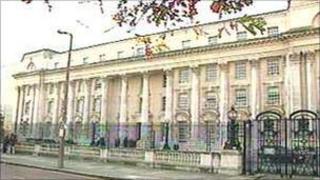 A jury in the trial of a Portuguese man accused of rape have told a judge that they are unable to reach a verdict.
The eight men and four women said that even with more time allowed, they would not be able to reach either a unanimous or majority decision in the trial of 28-year-old Tiago Sousa.
Mr Sousa, of Pembrook Court in Newtownabbey, was charged with raping a woman at a restaurant on 13 June 2010.
The judge thanked the jury for the service.
They had deliberated for six hours over the course of three days at Belfast Crown Court.
During the two week hearing, the jury heard that alleged victim had been out drinking with friends but by the end of the night she had ran out of money and mobile phone credit.
Giving evidence to the court, she claimed she met Mr Sousa on the Antrim Road in Glengormley and went with him to La Gondola restaurant, where he worked as a pizza chef.
She used the phone at the premises after first checking there was another woman there.
The woman alleged that while inside the restaurant, Mr Sousa raped her and that throughout the incident, she was shouting and screaming at him to stop and for the other lady to help her.
Mr Sousa gave evidence on his own behalf counterclaiming that everything had been consensual and telling the jury that when she told him to stop, he did so.
He said that at no point was there any shouting or screaming and that his "conscience is clear".
His colleague Beatrice Galbraith also gave evidence and she claimed that at no stage did she hear anything that gave her cause for concern.
Judge Gemma Loughran relisted the case for mention next Monday by which stage the prosecution will know "the way forward".