NI artist takes third place in BP portrait contest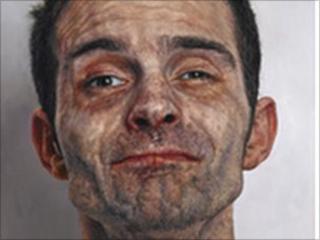 A young artist from Northern Ireland has taken third place in a prestigious portrait competition.
Ian Cumberland, 28, who is originally from Banbridge but lives in Comber, was selected out of 2,400 entries in the BP Portrait competition.
His winning entry, "Just to feel normal" will be on display at the National Portrait Gallery in London.
"It's a real compliment to be even asked to exhibit in the BP Portrait Award," he said.
"So to be in the top three is a genuine honour and I'm delighted'.
The painting is an enigmatic, half-smiling, head-and-shoulders study of a friend.
"This is a painting of a friend whose story is like many others from my generation, who have fallen victim to themselves and the grinding pressures of life," he said.
"The title, Just to feel Normal, refers to his answer when I asked why he continues along his chosen path.
Since graduating in Fine and Applied Arts at the University of Ulster in 2006, he has had a solo exhibition at the Albermarle Gallery in London and won several awards.
His work is represented in many public and private collections.