Bid to halt Massereene murders case fails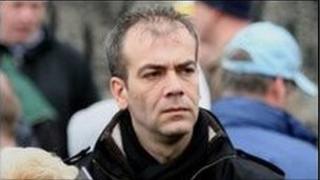 Lawyers for two men accused of murdering two soldiers at Massereene Barracks have failed in a bid to have the case against their clients halted.
Patrick Azimkar and Mark Quinsey were shot dead in March 2009 outside the base as they collected takeaway pizzas.
Colin Duffy from Lurgan and Brian Shivers from Maghera are charged with murder and several other offences.
Mr Justice Hart said he was satisfied that the proper approach was to allow the cases to go to trial.
He said the process of detailed scrutiny of the evidence could then be completed.