MPs to hear calls for aviation tax to be scrapped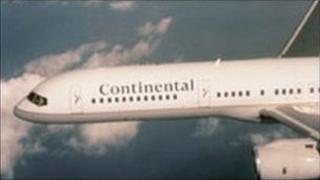 MPs are due to hear evidence later today that air passenger duty on the Belfast to New York route should be scrapped.
The NI Affairs Committee at Westminster is investigating the charge which adds £60 on flights to New York. On flights from Dublin the tax is three euro.
Last week Continental Airlines said it may be forced to withdraw its Belfast to New York route due to the tax.
The Treasury has also been consulting on the passenger duty tax.
The first and deputy first ministers raised the issue with the Chancellor during his recent visit to Northern Ireland.
Economic Secretary Justine Greening will also give evidence on the issue today.
The route is estimated to be worth around £20m a year to the Northern Ireland economy.