Duncan Morrison murder: man and woman released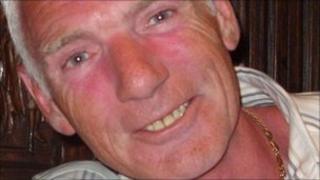 A 41-year-old man arrested on Monday in connection with the murder of a man in County Down last month has been released.
Duncan Morrison, 56, was shot at a house at Hazelbrook Avenue in Bangor on 13 May. Another man in his 40s was injured during the incident.
A 27-year-old woman was also released. A file has been sent to the Public Prosecution Service about her.
Two other men have been charged with the killing.