Man arrested over rape in Foyle College grounds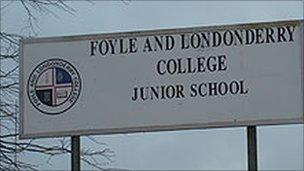 A man is being questioned about the rape of a teenage girl in Londonderry at the weekend.
The 15-year-old was allegedly attacked in the grounds of Foyle College on the Northland Road on Friday night.
The assault was said to have happened at about 2300 BST.
Police said the 19-year-old man was arrested in the Londonderry area.