Police attacked with petrol and paint bombs across NI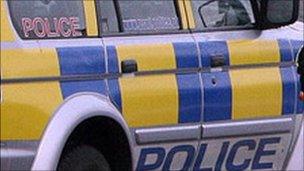 Police have been attacked with petrol bombs, paint bombs and missiles in Portadown, Belfast and Londonderry.
A police car and two private vehicles were damaged during the disturbances in the Garvaghy Road-Ballyoran area of Portadown on Wednesday.
A 21-year-old man was arrested for riotous behaviour. A girl arrested for disorderly behaviour was released pending a report.
Police were also targeted in west Belfast and Derry.
Petrol bombs and stones were thrown at officers during a four-hour period in the Brandywell and Gobnascale area of Derry city.
In Belfast a petrol bomb failed to ignite when it was thrown at Tennant Street PSNI station. A police spokesperson said nobody was injured during the trouble.
There were also reports of a number of hijackings.
Detectives in Bangor have appealed for help in finding two men who stole a taxi on Wednesday.
The suspects got into the silver Audi A6 at the Rathgael Road and Drumhirk Road junction and asked the driver to take them to Ballybeen in Dundonald.
Just outside Holywood they told the driver to get out of the car. A short time later he turned to see his taxi in flames.
One of the suspects is described as being in his mid to late 20s, approximately 6ft tall and of medium build.
He had short dark hair and was wearing a red and white checked shirt with blue jeans.
The second man is described as slightly smaller and thinner than his accomplice and aged in his early 20s. He was wearing a blue and white checked shirt with blue jeans and was carrying a dark bag over one shoulder.
In Derry police have appealed for witnesses after a masked man walked into a flower shop on Westland Street shortly before 2200 BST on 12 July and demanded keys to a van that was parked outside.
He then made off in the vehicle towards the Lecky flyover. The van, registration ONZ 5123, was then set on fire.