Sarah Jesscia Parker donates handbag to Donegal raffle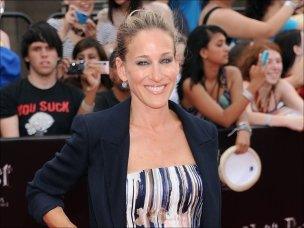 As the world's best dressed woman, Sarah Jessica Parker has a wardrobe packed with clothes and accessories most of us can only every dream of owning.
But that fairytale is about to become a reality for one Donegal lady.
The Sex and the City actress has donated an iconic Paco Rabanne Le69 handbag to the Killybegs Women's Group, which will be the star prize in a local raffle on Friday.
"We don't want to get into how it came about, but an opportunity arose that allowed us contact with her and the result is a very valuable bag has arrived in Killybegs," said the group's Carol McClean.
"Women all over the county want to get their hands on this bag."
The reason behind SJP's generosity lies nestled in the hills of County Donegal.
She and her husband Matthew Broderick own a cottage just outside of Killybegs, which they regularly visit to escape the glare of the Hollywood spotlight.
Locals are fiercely protective of the couple's privacy and very much treat them as their own - a fact which SJP clearly appreciates.
The actress Brigitte Bardot was one of the handbag's famous admirers when it came to prominence in the late 60s.
It is a handmade accessory that the London Museum of Design named one of the "50 Bags That Changed the World".
Forty years on it's still popular and is now the talking point of Killybegs.
But, with a price tag of £2,000, the women's group is keeping a very close eye on their prized possession.
It's now under lock and key at the local garda station until one lucky raffle winner can give it a new home.