Three held over 'barbecue attack' on Paul McCauley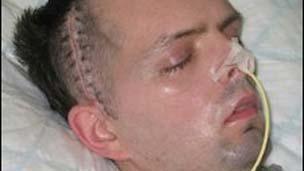 The police have arrested three men in their 20s in connection with the attempted murder of a Londonderry civil servant five years ago.
Paul McCauley was attacked by a gang at a barbecue in the Waterside in Derry on 16 July, 2006.
The three men were detained in various parts of Derry and taken to Strand Road police station for questioning.
One man, Daryll Proctor, is currently serving a 12-year jail term for grievous bodily harm.