Bride and groom charged over Banbridge 'sham wedding'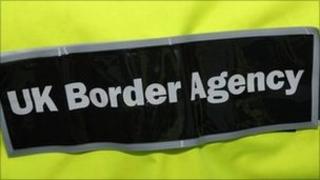 A bride and groom arrested last week on suspicion of staging a sham wedding ceremony in Banbridge have appeared in court along with three co-defendants.
Among the other defendants are the best man and bridesmaid at the ceremony.
The arrests of two Latvians and three Pakistanis were made by officers from the UK Border Agency
Four of them appeared in court last Friday and the fifth on Monday charged with offences relating to attempts to evade UK immigration laws.
They were all remanded in custody until the next court appearance at Banbridge Magistrates Court on Thursday 11 August.
The five accused are Latvians Inese Millere, 18, and Jekaterina Dolgu, 27, and Ansar Mahmood, 27, Harron Nawab, 23 and Asif Nadeem, 34, from Pakistan.
Earl Aiken, senior criminal investigator for the UK Border Agency said: "The UK Border Agency is working closely with registrars to identify marriages that may not be genuine, and where we suspect that may be the case we will investigate.
"We have specialist teams of immigration officers and police working together to investigate cases just like this and ensuring people are not able to benefit from breaking the UK's immigration laws."