Belfast dementia project awarded £170k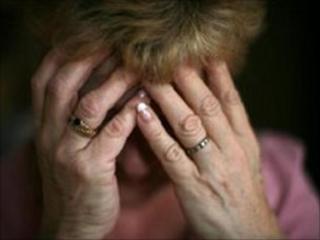 A project to improve the lives of older people living with dementia in west Belfast has been awarded more than £170,000.
Springfield Charitable Association is one of three groups across Northern Ireland who have received grants from the Big Lottery Fund.
Their day centre is used by older people with dementia or who are at risk of developing it in the future.
They run activities like gardening and fitness classes and organise day trips.
The centre manager Terry McNeil said the grant will enable the centre to help many more people.
"West Belfast has high levels of deprivation and disadvantage. With that comes a number of health problems, and all of this can lead to certain types of dementia," he added.
Mr McNeil said the number of dementia patients in west Belfast was increasing. Eight of the most recent referrals to the centre have been older people with the condition.
"New research has been produced looking at the work that can be done to help reduce the effects of dementia, and that's diet, exercise and stimulation, and these are what this project is based around."