Troubles-related stress illness studied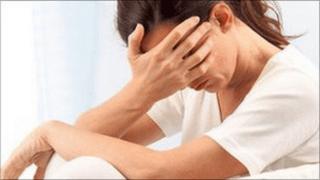 The impact of high levels of post-traumatic stress disorder (PTSD) in NI is to be examined in a new study.
The rate of PTSD in Northern Ireland has been shown to be among the highest in the world and is often attributed to the impact of the Troubles.
Findings and recommendations from the research project will inform the development of the new Victims and Survivors Service.
The new service is due to become operational in April 2012.
Senior psychology lecturer at the University of Ulster, Siobhan O'Neill, said the research would help identify the best way to meet the psychological and physical needs of victims and survivors of the conflict.
"This will provide significant new information about experiences of traumatic events and the level of mental health problems among members of the public adversely affected by the Troubles," she said.
"The research will also provide more information about their experiences of getting mental health-related services, including the impact of delays in receiving treatment."
Victims Commissioner Patricia McBride welcomed the project and said her organisation had identified health and well-being as a priority for the psychological wellbeing of victims and survivors.