Ulster Unionists spent most for assembly elections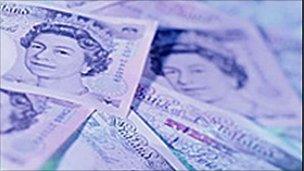 The Ulster Unionists spent more on the May assembly elections than other Northern Ireland parties, according to Electoral Commission figures.
The party spent more than £96,000 on its campaign and secured just 16 seats.
The DUP spent more than £84,000 and won 38 seats.
The next biggest spenders were Sinn Fein whose campaign cost nearly £52,000 - they got 29 seats. The SDLP spent more than £38,000 and ended up with only 14 seats.
Alliance spent nearly £29,000 and secured eight seats.
The 13 parties which submitted their returns on time spent a total of £338,739 during the regulated period from 6 January to polling day on 5 May.
Just over £100,000 of this went on party political broadcasts and a further £96,000 on advertising.
Among other parties, the British National Party spent £3,181, Traditional Unionist Voice £6,413 and the UK Independence Party (UKIP) £18,176.
The Progressive Unionists, who failed to win a seat, spent just £310.
One party, The People Before Profit Alliance, have not yet submitted their return to the commission.