UUP leader calls for talks on government programme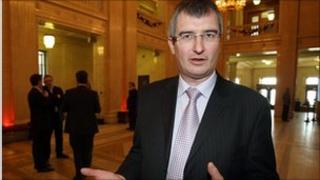 Ulster Unionist leader Tom Elliott is calling for the Executive to agree the Programme for Government as soon as possible.
Mr Elliott was speaking as MLAs return to Stormont after the summer recess.
He said he was concerned that the DUP and Sinn Fein would not be able to keep election promises on issues such as tuition fees.
Mr Elliott said agreement was needed on issues that were going to be very controversial.
"We had one meeting of party leaders before recess, it was a pretty short meeting.
"We put forward some ideas, but nothing has come to fruition since that," he said.
"I will be looking for a very early meeting with Peter Robinson, Martin McGuinness and other leaders to see if we can get some agreement on some of these issues that are going to be very, very controversial."